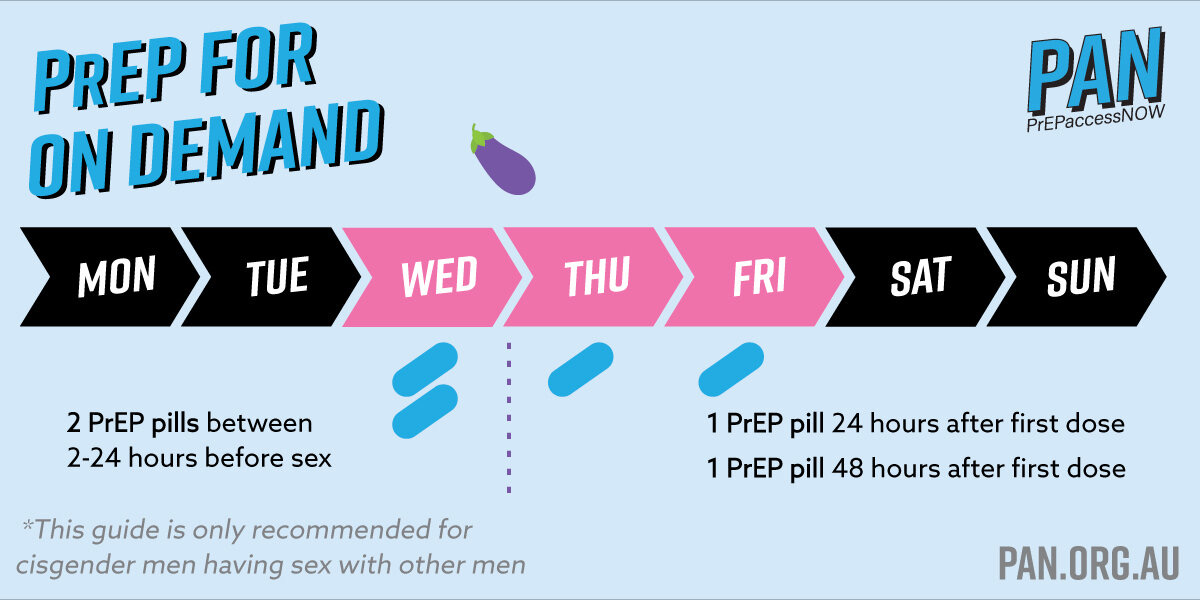 If you are not having frequent sexual activity, PrEP on demand may be an option for you.
Currently in Australia is only recommended for cis men who have sex with men. Cis women, heterosexual men and people with trans experience are recommended to use daily PrEP
If you are living with active hepatitis B PrEP on demand is not recommended as it can cause issues with your virus.
The Simple Steps To Taking PrEP On Demand
You need to take a loading dose of 2 tablets of PrEP 2 to 24 hours before sexual activity
You then take a single tablet of PrEP 24 hours after you took the loading dose every day till 2 days has passed with no sexual activity
If there is a chance you have missed a tablet, talk with your doctor as soon as you can to talk about whether you may need PEP